We are delighted to announce that the 13 books that have been selected for the 2020 Highland Book Prize Longlist are: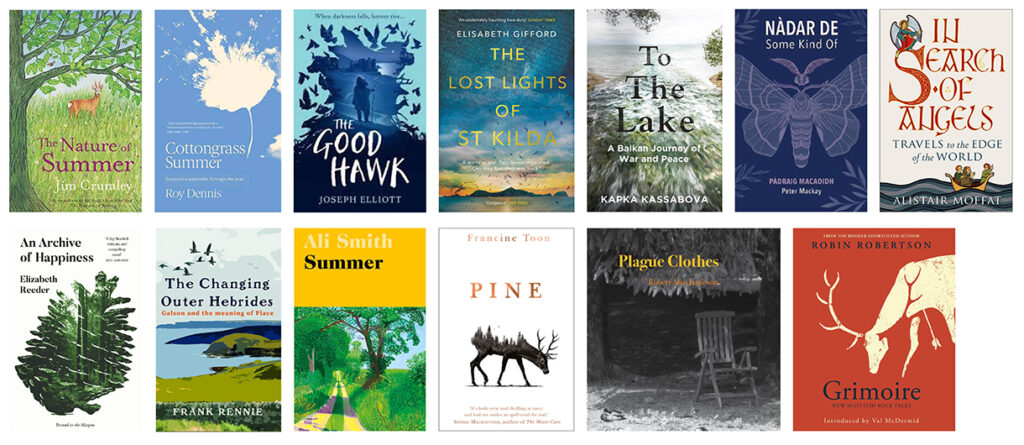 The Nature of Summer by Jim Crumley, published by Saraband (nature and environment).
Cottongrass Summer by Roy Dennis, published by Saraband (nature and conservation).
The Good Hawk by Joseph Elliott, published by Walker Books (young adult fiction).
The Lost Lights of St Kilda by Elisabeth Gifford, published by Atlantic Books (fiction).
Plague Clothes by Robert Alan Jamieson, published by Taproot Press (poetry).
To The Lake: A Journey of War and Peace by Kapka Kassabova, published by Granta (memoir, reportage, travel).
Nàdar De | Some Kind Of by Pàdraig MacAoidh | Peter Mackay, published by Acair Books (poetry, Gaelic and English).
In Search of Angels by Alistair Moffat, published by Birlinn (travel and spirituality).
An Archive of Happiness by Elizabeth K Reeder, published by Penned in the Margins (fiction).
The Changing Outer Hebrides: Galson and the Meaning of Place by Frank Rennie, published by Acair Books (history and nature).
Grimoire by Robin Robertson, published by Picador, Pan Macmillan (poetry).
Summer by Ali Smith, published by Hamish Hamilton (fiction).
Pine by Francine Toon, published by Transworld Publishers (fiction).
The first round of judging was completed in October by a panel of 145 volunteer readers. The panel of industry professionals and avid readers from the Highlands and further afield was tasked with reading and reviewing 52 entries from over 30 publishers. Readers spent the summer immersed in fiction, poetry, memoir, history, nature, crime, young adult and Gaelic titles. Thanks to everyone who contributed to finalising the 2020 longlist.
The second round of judging to determine the shortlist will be undertaken by a panel of expert judges including novelist and poet Kevin MacNeil; poet Jen Hadfield; Mark Wringe, senior lecturer in Gaelic Language and Culture at Sabhal Mòr Ostaig, and panel chair Alex Ogilvie of the Highland Society of London.
The judges will announce the shortlist in March of 2021, with the winner being revealed on the 8th of May 2021 at an event hosted by the Ullapool Book Festival, the Highland Society of London and Moniack Mhor Writers' Centre. The winning entry for the best work published in 2020 will receive a cash prize of £1000 and a place on a writing retreat at Moniack Mhor.
2019 Prize
The 2019 Highland Book Prize saw over 80 books by 50 different publishers submitted and reviewed by a panel of 105 volunteer readers comprised of industry professionals and avid readers.
We are delighted to be able to reveal the four winners of the 2019 Highland Book Prize are:

The Frayed Atlantic Edge: A Historian's Journey from Shetland to the Channel by David Gange (William Collins)
Surfacing by Kathleen Jamie (Sort of Books)
Spring by Ali Smith (Penguin Random House)
Moder Dy by Roseanne Watt (Polygon)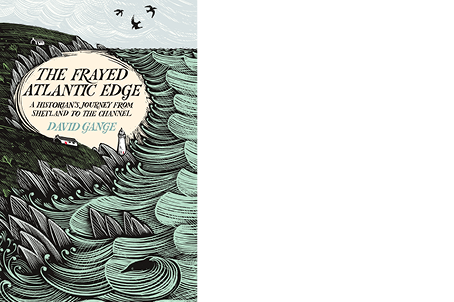 published by William Collins
The story of a breath-taking kayak journey along the weather-ravaged coasts of Atlantic Britain and Ireland and a lyrical exploration into the ways in which wind, rock and ocean have shaped the diverse communities of coastal Scotland, Ireland, Wales and Cornwall.
Over the course of a year, leading historian and nature writer David Gange kayaked the weather-ravaged coasts of Atlantic Britain and Ireland from north to south: every cove, sound, inlet, island.
The idea was to travel slowly and close to the water, as millions did in eras when coasts were the main arteries of trade and communication, and so build a history of coastal living. Drawing on the archives of islands and coastal towns, as well as their vast poetic literatures, he shows that the neglected histories of these stunning regions are of real importance in understanding both the past and future of the whole archipelago.
The journey is one of staggering adventure, range and beauty. For too long the significance of coasts has been underestimated, and the potential of small boats as tools to make sense of their histories rarely explored. This book seeks to put that imbalance right.
---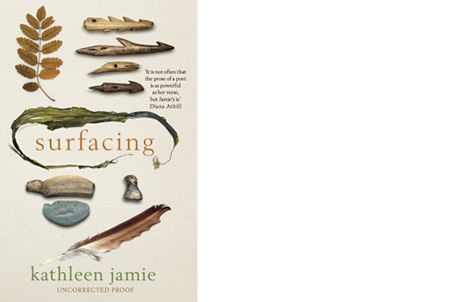 published by Sort of Books
Under the ravishing light of an Alaskan sky, objects are spilling from the thawing tundra linking a Yup'ik village to its hunter-gatherer past. In the shifting sand dunes of a Scottish shoreline, impressively preserved hearths and homes of Neolithic farmers are uncovered. In a grandmother's disordered mind, memories surface of a long-ago mining accident and a 'mither who was kind'.
In this luminous and acclaimed new essay collection, renowned author and poet Kathleen Jamie visits archeological sites and mines her own memories – of her grandparents, of youthful travels – to explore what surfaces and what reconnects us to our past. As always she looks to the natural world for her markers and guides. Most movingly, she considers, as her father dies and her children leave home, the surfacing of an earlier, less tethered sense of herself.
---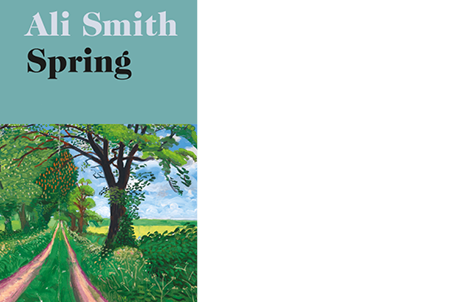 published by Penguin Random House
What unites Katherine Mansfield, Charlie Chaplin, Shakespeare, Beethoven, Brexit, the present, the past, the north, the south, the east, the west, a man mourning lost times, a woman trapped in modern times?

Spring. The great connective.
With an eye to the migrancy of story over time, and riffing on Pericles, one of Shakespeare's most resistant and rollicking works, Ali Smith tells the impossible tale of an impossible time. In a time of walls and lockdown, Smith opens the door.

The time we're living in is changing nature. Will it change the nature of story? Hope springs eternal.
---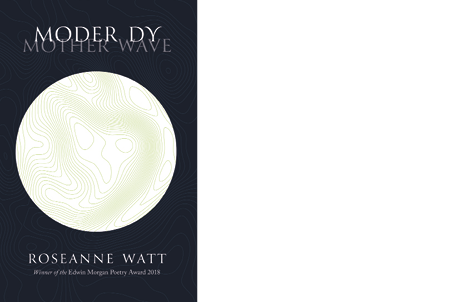 published by Polygon
'The old Shetland fishermen still speak with something like reverence of the forgotten art of steering by the moder dy (mother wave), the name given to an underswell which it is said always travels in the direction of home'.
Written in English, interspersed with Shetlandic dialect throughout, this eagerly awaited debut collection from Shetland poet Roseanne Watt contains profound, assured and wilfully spare poems that are built from the sight, sound and heartbeat of the land as much as from the sea. In rigorously controlled, concise, and vivid language Watt offers glimpses of the landscape alongside which we find the most complex and mysterious of human experiences.
---
Longlist 2019
"Bird Summons" by Leila Aboulela, published by Weidenfeld & Nicolson
"The Frayed Atlantic Edge: A Historian's Journey from Shetland to the Channel" by David Gange, published by William Collins
"Insurrection: Scotland's Famine Winter" by James Hunter, published by Birlinn
"Surfacing" by Kathleen Jamie, published by Sort of Books
"The Secret of the Dark Waterfall" by Alexander McCall Smith, published by Birlinn
"The Northern Highlands: Landscapes in Stone" by Alan McKirdy, published by Birlinn
"The Seafarers: A Journey Among Birds" by Stephen Rutt, published by Elliott & Thompson
"Spring" by Ali Smith, published by Penguin Random House
"Energy at the End of the World: An Orkney Islands Saga" by Laura Watts, published by MIT Press
"Moder Dy" by Roseanne Watt, published by Polygon
"The Spirit of the Hebrides: Word and images inspired by Sorley MacLean" by Alastair Jackson and Kenneth Steven, published by Saint Andrew Press