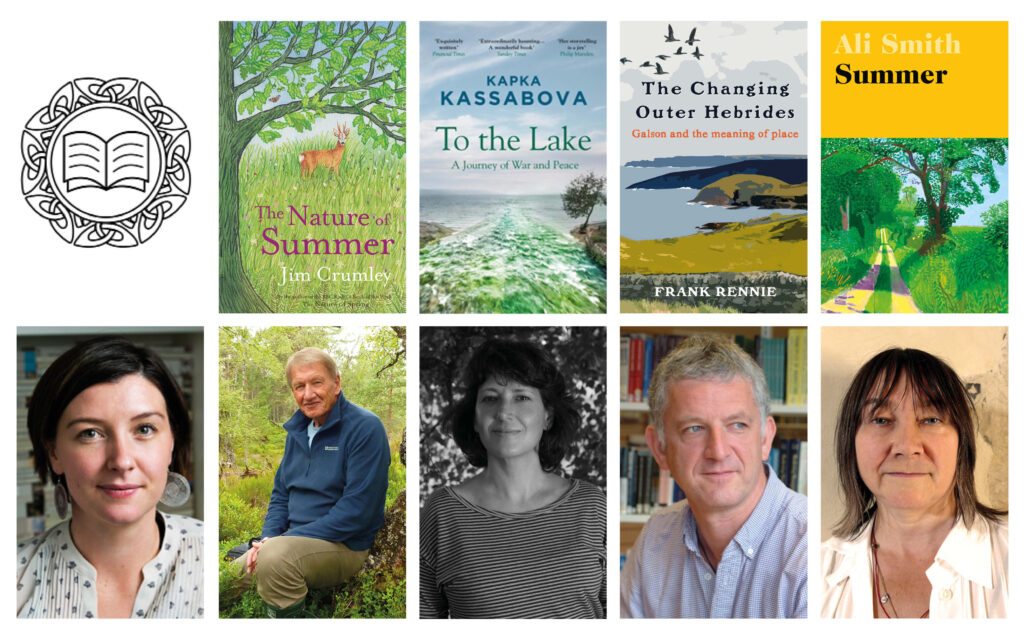 Join us online as we announce the winner of the 2020 Highland Book Prize
Saturday 8th May, 2021 from 7pm – 8pm, online. Attendance is free, booking is essential. This event will take place on Zoom.
Book your ticket via Moniack Mhor Writers' Centre website.
Read more about this event….
---
About The Prize
The Highland Book Prize, established in 2017, celebrates the finest published work that recognises the rich talent, landscape and cultural diversity of the Highlands.
This annual prize is open to work in fiction, non-fiction and poetry.
Presented by the Highland Society of London and facilitated by Moniack Mhor Creative Writing Centre, this literary prize aims to bring recognition to books created in or about the Highlands.
The winner will be announced at the Ullapool Book Festival, May 2021, and will be awarded £1000 prize money and a week's writing retreat at Moniack Mhor Creative Writing Centre.
The William Grant Foundation provides funding to encourage public engagement with the Highland Book Prize.
Key Dates
The winner of the 2020 Highland Book Prize will be announced on 8th May 2021.
Proposed Key Dates 
Wednesday 10th June 2020 – Entries open
Wednesday 19th August 2020 – Entries close at 5pm
Mid-November 2020 – Longlist announced
Mid-February 2021 – Shortlist announced
 8th May 2021 – Winner announced online 
Above dates may be subject to alteration.