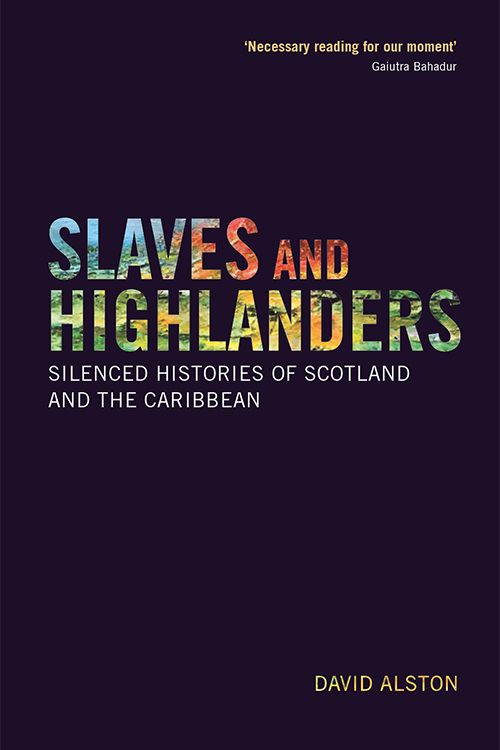 Scots were involved in every stage of the slave trade: from captaining slaving ships to auctioning captured Africans in the colonies and hunting down those who escaped from bondage. This book focuses on the Scottish Highlanders who engaged in or benefitted from these crimes against humanity in the Caribbean Islands and Guyana, some reluctantly but many with enthusiasm and without remorse. Their voices are clearly heard in the archives, while in the same sources their victims' stories are silenced – reduced to numbers and listed as property. David Alston gives voice not only to these Scots but to enslaved Africans and their descendants.
(Edinburgh University Press, 2021)
You can read a short extract from Slaves and Highlanders below.
---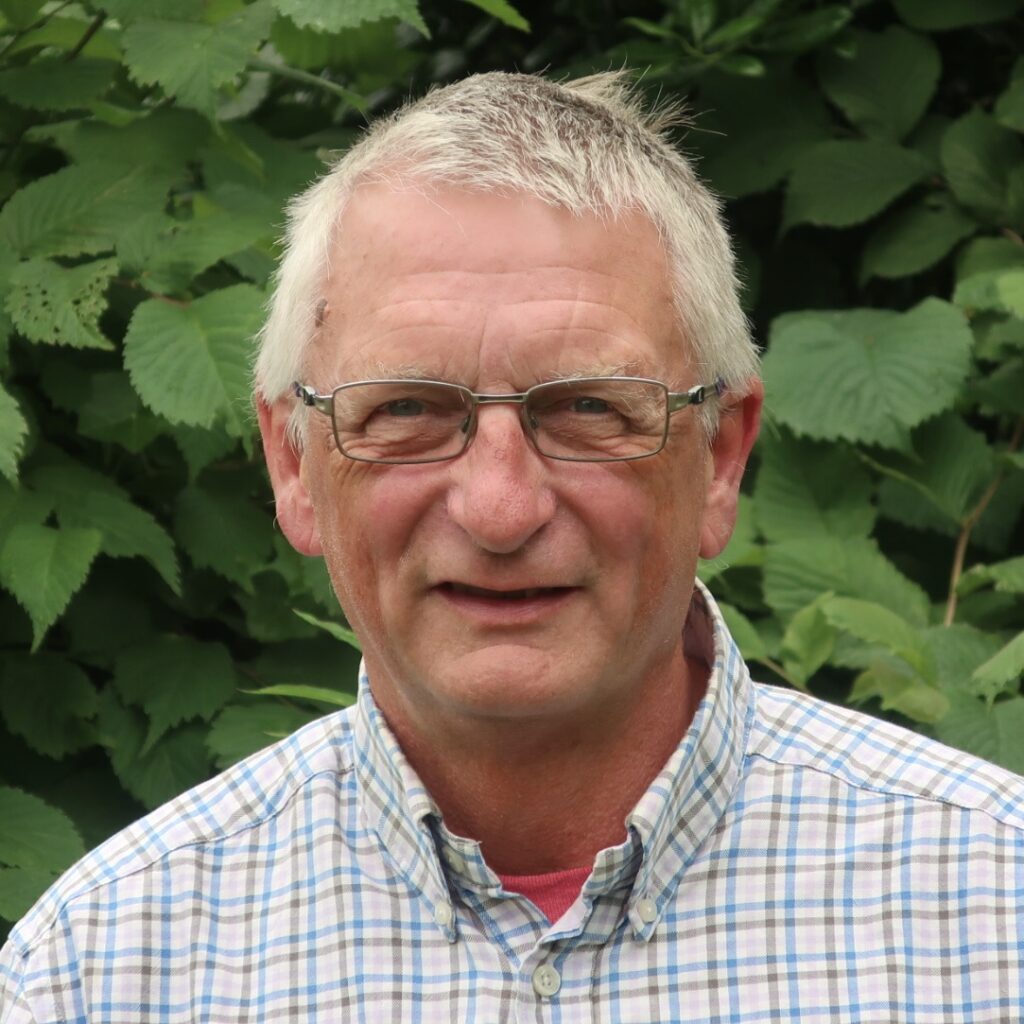 David Alston is a Historian and Independent Researcher. He is the author of Ross & Cromarty: A Historical Guide (1997) and My Little Town of Cromarty: The History of a Northern Scottish Town (2006). He was a Highland Councillor and from 1991–2003 was curator/manager of Cromarty Courthouse Museum. He has published articles on the Highlands and Slavery including 'Very Rapid and Splendid Fortunes: Highland Scots in Berbice (Guyana) in the early nineteenth century', in Transactions of the Gaelic Society of Inverness, (2007) and wrote a chapter in the T.D. Devine edited collection 'Recovering Scotland's Slavery Past' (EUP, 2015).
---
Excerpt from Slaves and Highlanders
The following excerpt is an abbreviated version of Chapter 1 'Jumbies'. It is published with permission from David Alston and Edinburgh University Press and should not be downloaded, distributed, or reproduced in any way.
Only a few minutes walk from my home in the small community of Cromarty in the Scottish Highlands, a seventeen-year-old black student was stabbed during a brawl outside the local school. A recent immigrant from the Caribbean, he had been shunned by other students and often carried a knife, which he had previously brandished in confrontations with older boys. This time his opponent – who was younger and claimed to have been hit first – retaliated, drew his own knife, jinked to one side and stabbed the black teenager in the thigh.
Both boys were from troubled backgrounds. The black student was probably an illegitimate child sent to Scotland for education, with no close family around him in a strange country. His white assailant, at the age of five, had lost his father in an accident at sea, the family had struggled financially, his two sisters had died, and now he was reacting badly to his mother's recent remarriage. The school turned a blind eye to this incident but the white student was expelled shortly afterwards for an assault on a member of staff.
Although you will probably be aware of similar attacks in other parts of the UK, you may be surprised that this could happen in a small Highland community. I know you will not have seen it reported in the media. It happened 200 years ago in 1818.[1] The white student was sixteen-year-old Hugh Miller, who after being thrown out of school started work as an apprentice stonemason but went on to be a leading figure in Scottish public life as a journalist, geologist, writer, and churchman. As editor of the Witness newspaper he was to the fore in the campaign for the right of congregations to choose their own ministers, without interference from either landowners or the state, a movement which led to the creation in 1843 of the breakaway Free Church of Scotland. By the mid-1800s Miller had become something of a national hero as a champion of the rights of 'the people in the pews' against the dead hand of the authorities controlling the established church.
But who was the unnamed black student? Why was he in the Highlands in 1818? Were there others like him? And what had been the connections between the West Indies and Cromarty, then a small, thriving Highland town of two thousand people? These questions of local history, which I began to ask in the late-1990s, led me to challenge the story that Scotland was confidently telling itself about its involvement − or lack of involvement − in the sordid business of slavery and the brutal regimes of slave-worked plantations in the Caribbean.
. . . By the late 1820s Miller's hand, which had held the knife, wielded a stonemason's chisel. His lungs had been damaged by stone dust and he had left off labouring in quarries for the less demanding but skilled trade of carving gravestones. Two of his elegant inscriptions referred to the West Indies. One stone in Cromarty was erected by 'JOHN MUNRO ESQ late of Demerara' to the memory of his father, who died in 1825; the other was a memorial to 'DANIEL ROSS of Berbice', who died in 1827. I had heard of Demerara, on the north coast of South America, but not of neighbouring Berbice, both now part of Guyana.
. . . I would later discover, thanks to new methods of research made possible by online searches of digitised material, that John Munro had gone to Demerara with his brother Alexander, and when Alexander died there in 1823 he had left five children − Eliza, Jane, Sophy, Mary and Jessey − all daughters of Eve, an enslaved African woman. Since Alexander had not freed Eve, their daughters were also born slaves and all five were advertised for sale, along with their mother, by the executors of his estate. Someone, probably John, stepped in to buy them and then paid the hefty fee for their manumission, the formal process of granting freedom. When John died in 1833 he left his property to be divided three ways between his mother Jessy, his sister Sophia – both in Cromarty – and his five, free black nieces in Demerara.[2]
There were other ties to Berbice. A school fellow of Miller's, John Layfield, was 'dead in Berbice' before 1836 . . . William Fraser, the son of a Cromarty house carpenter, had gone there in 1803, aged 16, and returned in the 1820s with, it was said, a considerable fortune and, certainly, with four children born to two 'free coloured' women. One of his sons, John Fraser, was apprenticed to the surgeon in Cromarty in 1832 and must have been known to Miller. And on the coast of Berbice I found a mirror of the coast of the eastern Highlands − a looking-glass world of plantations named not only Cromarty but Borlum, Kingillie, Belladrum, Alness, Kiltearn, Edderton, Lemlair, Fyrish, Foulis, Culcairn, Brahan, Kintail, Kilcoy, Kilmorack, Tarlogie, Glastullich, Fearn, Geanies, Ankerville, Nigg, Tain, Ross, Golspie, and Dunrobin . . . I came to feel that Cromarty was haunted, not just by a black teenager, but by many ghosts of the Caribbean and beyond, half glimpsed figures who flitted on the edges of the conventional view of the town's past. In many parts of the Caribbean they call these ghosts jumbies.
Things have changed and, more than twenty years on, it is clear that Scotland as a whole, and not just my little town of Cromarty, had immersed itself in the exploitation of enslaved Africans and their descendants . . . In 2020 the Black Lives Matter movement extended that discussion to even more people.
. . . To end this chapter, I return to Cromarty in 1818. The ownership of the Cromarty estate was in dispute and subject to a long-running, and expensive, legal case which would not be settled until the 1840s. The successful claimant was Hugh Rose, the son of a minister of the Church of Scotland in Easter Ross. Hugh Rose had made his fortune in the West Indies through corrupt dealings in contracts for supplies to the Royal Navy, with the profits subsequently invested in plantations and slaves. His claim to the Cromarty estate was through his second wife, Catharine Munro – his first wife, Arabella Phipps, having died in 1806 at Bayfield House in Nigg, across the waters of the Cromarty Firth. At some point people began to tell the story that Arabella had been stabbed by Hugh's 'quadroon' mistress who had come back with him from the Caribbean and had been installed by him as a 'servant' in the attics. I cannot establish when this tale began to circulate − and it is obviously reminiscent of Bertha Antoinetta Mason, the 'first Mrs Rochester' in Charlotte Bronte's Jane Eyre (1847) − but I know that the story is still told and that 'the White Lady of Bayfield' is still said to haunt this Georgian house.
However, like the black student with which this chapter began, it appears to me that the 'black lady of Bayfield' – whether she is real or fictional – is the more significant character as we re-assess the involvement of Highlanders in the slave plantations of the Caribbean. And it is long past time to bring her out of the attics.
---
Read about the full shortlist here.
[1] Hugh Miller (ed. Michael Shortland), Hugh Miller's Memoir: From Stonemason to Geologist (Edinburgh, 1995), 107. Compare this with his account in Hugh Miller, My Schools and Schoolmaster (Edinburgh,1993), 134, first published 1854.
[2] David Alston, 'A Forgotten Diaspora: The Children of Enslaved and 'Free Coloured' Women and Highland Scots in Guyana Before Emancipation' in Northern Scotland, 6:1 (Edinburgh, 2015), 49−69.