2020 winner: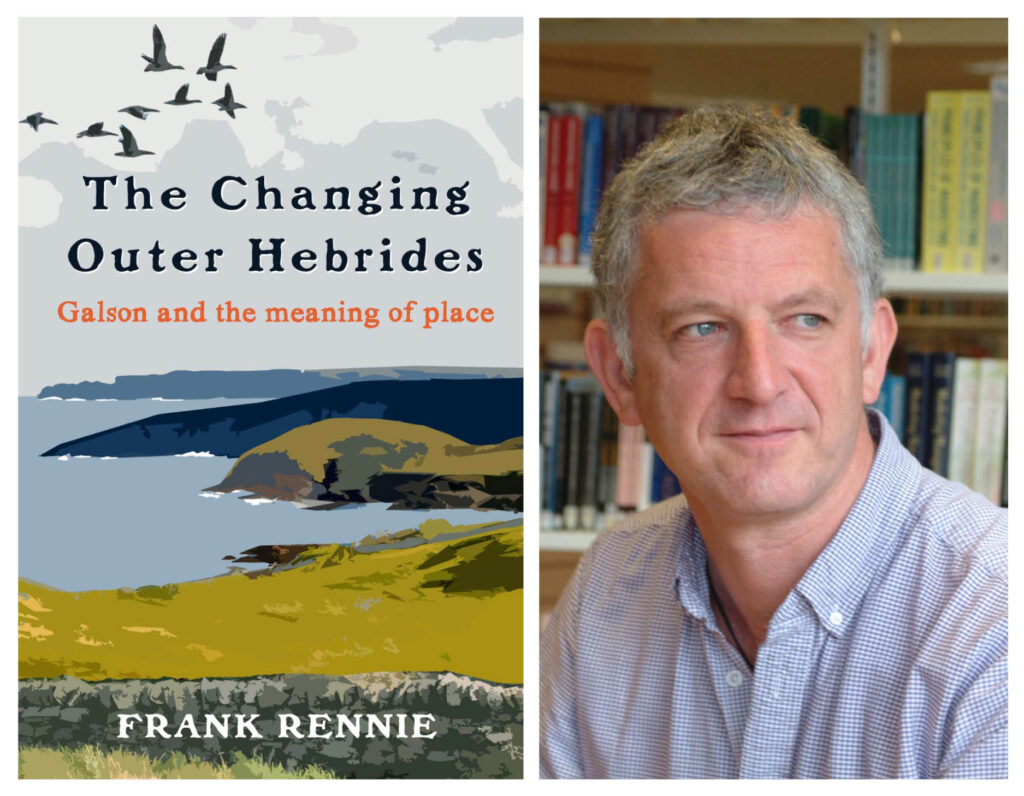 The Changing Outer Hebrides: Galson and the Meaning of Place by Frank Rennie, published by Acair Books, wins the 2020 Highland Book Prize.
2019 winners:

2019 Highland Book Prize awarded collectively to short-listed authors "as a celebration of life, literature and community."
On the 9th of May 2020, we were supposed to be at the Ullapool Book Festival, with a glass of Highland hospitality, awaiting the announcement of the winner of the Highland Book Prize. But it was not to be. Due to the Coronavirus pandemic we are living in a world of walls where we dance a two-metre rule around our neighbours.
There is solace in the knowledge that literature is a constant. Great books endure and new books are being created all around us. In a time like this, it seems more important than ever to collectively celebrate books that resonate with place and community. With lockdown comes a yearning for a sense of belonging. When we are told to stay indoors, it removes us from our connection to the Highlands or wherever we call home. Therefore, more than ever, we feel extremely grateful to the shortlisted authors and for all the books that were submitted, for bringing this strong sense of place back into our hearts.
The Highland Book Prize celebrates the finest published work which recognises the rich landscape and cultural diversity of the Highlands. This judging is reliant on our community. The first round of judging saw 105 volunteer readers devoting their time to critique the 80 submitted titles. Without this dedicated reading panel, we would not be able to take on the task of shortlisting. Over the last few weeks, new volunteer readers have offered their support. We are extremely grateful and feel honoured that we can bring people closer to the Highlands while they are physically unable to travel here. It's hoped that the broad nature of the prize, being open to so many different types of creative works including fact, fiction, poetry, memoir, environmental science, nature, adventure, history and much more offers a way to engage with the Highlands from many perspectives.
When the coronavirus pandemic hit us, life changed in a matter of days. In amongst the confusion, we were bowled over when the shortlisted authors approached us with an idea: to be awarded the prize together and equally as a collective, as a celebration of life, literature and community. This is absolutely the spirit of the times; collectively we are stronger in the face of this unique challenge.
We are thrilled to announce that the joint winners of the 2019 Highland Book Prize are:

The Frayed Atlantic Edge: A Historian's Journey from Shetland to the Channel by David Gange (William Collins)
Surfacing by Kathleen Jamie (Sort of Books)
Spring by Ali Smith (Penguin Random House)
Moder Dy by Roseanne Watt (Polygon)
2018 Winner
Now We Shall Be Entirely Free
by Andrew Miller (Sceptre)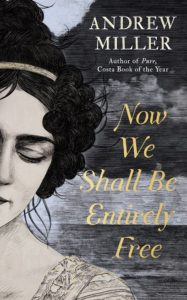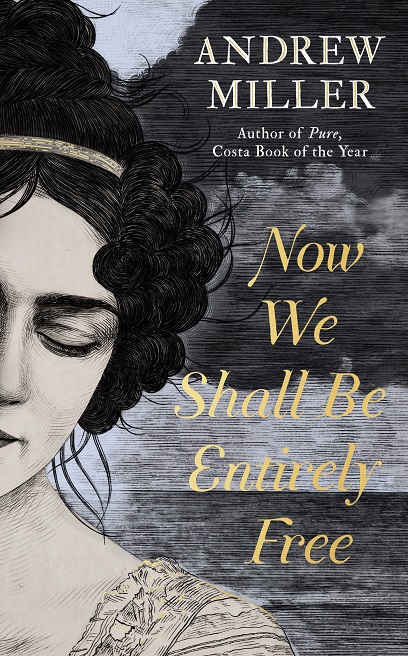 One rainswept winter's night in 1809, an unconscious man is carried into a house in Somerset. He is Captain John Lacroix, home from Britain's disastrous campaign against Napoleon's forces in Spain. Gradually Lacroix recovers his health, but not his peace of mind, so when the command comes to return to his regiment, he lights out instead for the Hebrides, unaware that a vicious English corporal and a Spanish officer are secretly on his trail. In luminous prose, Miller portrays a man shattered by what he has witnessed, on a journey that leads to unexpected friendships, even to love. But as the short northern summer reaches its zenith, the shadow of the enemy creeps ever closer. Freedom, for John Lacroix, will come at a high price.