THE WINNER OF THE HIGHLAND BOOK PRIZE FOR WORK PUBLISHED IN 2017
BORDER
by Kapka Kassabova (Granta)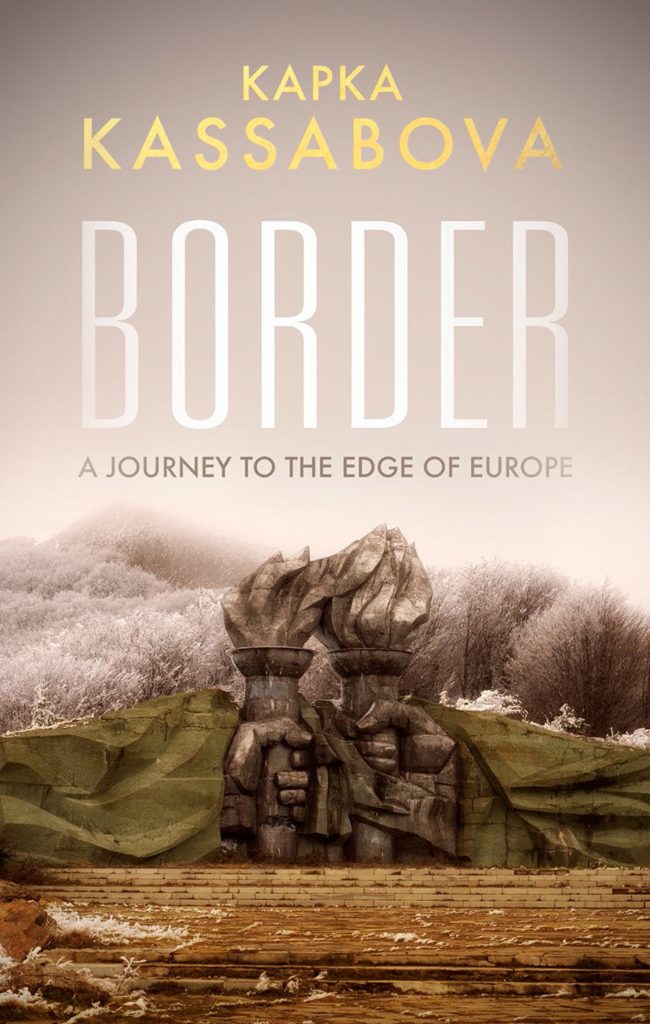 This timely novel shows a personal and intellectual bravery, illustrating the authors skill at engaging with individuals wherever she finds herself and being able to draw out their fascinating stories. An incredibly complex theme is explored skilfully, and in a very personal manner. This book is of relevance wherever you live.
When Kapka Kassabova was a child, the borderzone between Bulgaria, Turkey and Greece was rumoured to be an easier crossing point into the West than the Berlin Wall so it swarmed with soldiers, spies and fugitives. On holidays close to the border on the Black Sea coast, she remembers playing on the beach, only miles from where an electrified fence bristled, its barbs pointing inwards toward the enemy: the holiday-makers, the potential escapees.
Today, this densely forested landscape is no longer heavily militarised, but it is scarred by its past. In Border, Kapka Kassabova sets out on a journey to meet the people of this triple border – Bulgarians, Turks, Greeks, and the latest wave of refugees fleeing conflict further afield. She discovers a region that has been shaped by the successive forces of history: by its own past migration crises, by communism, by two World wars, by the Ottoman Empire, and – older still – by the ancient legacy of myths and legends. As Kapka Kassabova explores this enigmatic region in the company of border guards and treasure hunters, entrepreneurs and botanists, psychic healers and ritual fire-walkers, refugees and smugglers, she traces the physical and psychological borders that criss-cross its villages and mountains, and goes in search of the stories that will unlock its secrets.
Border is a sharply observed portrait of a little-known corner of Europe, and a fascinating meditation on the borderlines that exist between countries, between cultures, between people, and within each of us.